Introduction to Deming Leadership Principles (Virtual Workshop)
About
Are you frustrated with some of the ways your team or organization functions? Maybe you are worried about the future of your company? Do you have great ideas for improving morale, increasing productivity, or new innovations but aren't sure how to make changes?
Join our expert facilitators for this workshop, delivered in 3-hour sessions over 3 Wednesdays, that will introduce you to a new way of thinking about your organization's practices, your team's interactions, and your role as a leader. The goal of this training is to introduce you to ways to build happier, more effective teams, use resources more wisely, and effectively implement the ideas you – and other team members – have for improvement.
In this workshop you will:
think about how current practices are impacting your staff and the organization as a whole (positively and negatively.)
understand why new thinking – a new lens – is needed.
get an introduction to Dr. Deming's System of Profound Knowledge.
discuss how to apply the new Deming lens to your teams and organization
Who should attend?
This live, engaging training is an introduction to Deming leadership principles for new and veteran managers and team members.
This workshop will be delivered live over Zoom. Sessions will be recorded and available to registrants after the workshop.
If you have questions about the workshop, please email team@deming.org
Facilitators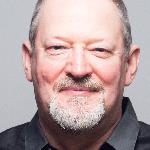 Kelly L. Allan
Kelly Allan and Associates
Kelly Allan is the senior associate of Kelly Allan Associates, Ltd. In 1999, when Peter R. Scholtes (The Team Handbook and The Leader's Handbook) retired, he recruited Kelly to continue his seminars and consulting practice. More recently, Kelly wrote a new chapter for the 3rd Edition of Dr. Deming's seminal book, The New Economics. The chapter explains the relevance of Deming's leadership method, includes case studies, and offers guidance on how to "do Deming."
In 2004, Kelly was one of 12 people selected by The Deming Institute to design and deliver a 2.5-day seminar to capture the essence of Dr. Deming's famous Four-Day Seminars. Kelly's published work has appeared in a variety of journals, including Business First, Fast Company, Personnel Journal, Marketing News, Inc. Magazine, Business Marketing Association News, Harvard Business Review, and The Wall Street Journal. He has been featured in Fast Company, Quality Progress, The Masterful Coaching Field Book, The Knowing-Doing Gap, and Abolishing Performance Appraisals.
Gina LaRosa Benedict
HR Solutions
Gina is the CEO & Principal Consultant of HR Solutions. She teaches others how the Deming approach is applied in the human resources arena to reduce costs and create a team that plays well together as they increase productivity. She has partnered with companies as small as Dryden Health Insurance and as large as Johnson & Johnson.
Balaji S. Reddie
The Deming Forum India
Balaji S. Reddie is the founder of The Deming Forum India and was recently honored by the National Centre for Quality Management for 20 years of contribution to the field of Quality in India. An engineer by trade, Balaji became highly interested in the Deming Philosophy after a chance introduction to the founder of the British Deming Association, Dr. Henry R. Neave, who became Balaji's mentor. Since then, Balaji has introduced thousands to Deming's teachings, including presenting papers for private and public audiences, and serving for 10 years as an Adjunct Professor in management colleges with a focus on production, operations, and supply chains. He is currently employed with an educational group, the Sri Balaji Society, in his hometown of Pune, India.
Balaji's contributions have been featured in textbooks and coursework on Quality and the Deming Philosophy. He holds a Degree in Electrical Engineering from COEP (the Government College of Engineering in Pune), and a Master of Science in Quality Management from BITS (Birla Institute of Technology & Science).
Paul Spencer
Second Nature Solutions
Paul is the Managing Partner and founder of Second Nature Solutions, whose mission is to guide small business owners along a path to foster growth, innovation, and joy at work – all with the understanding that each community thrives on the excellence and success of its small businesses. Paul also serves as CIO at Healthii and as Research Fellow at Pomiet, each a co-founded endeavor.
Schedule
Wednesday, March 23 from 11am to 2pm EST
Wednesday, March 30 from 11am to 2pm EST
Wednesday, April 6 from 11am to 2pm EST
FAQ
What if I am new to Zoom?
Don't worry! Zoom is quite simple to use, and we will provide you with detailed instructions.
How do I access DemingNEXT?
2-3 days after you register you will receive an email with login information for DemingNEXT. If you don't see a login email, please contact us at team@deming.org.
Will I have homework?
Yes. Before the workshop begins, we ask that you complete a Self-Assessment Survey to give our facilitators a better idea of the problems and pain-points you want to solve. After the first session, you will be asked to read a short excerpt from The New Economics. The excerpt will be provided, you do not need to have your own copy of The New Economics, though you may request an ebook or hard copy if you wish. You can request it when you register.
What if I have to miss a session?
We highly recommend blocking your calendar for all three sessions. Much of the learning happens in small group break-out conversations and we don't want you to miss that! However, if something comes up and you are unable to attend one of the sessions, you will receive the recording of the main (large-group) presentations to watch before the next session. Break-out sessions will not be recorded.
What is your cancellation policy?
We require 5 business days' notice to cancel and receive a full refund. If the cancellation notice is received by March 16, the registrant will receive a full refund. Cancellations received after March 16 will receive a partial refund equal to half the registration fee paid. Please contact team@deming.org if you need to cancel your registration.
At A Glance
Wednesday, March 23, 2022
Wednesday, March 30, 2020 and Wednesday, April 6, 2022 (11am - 2pm EST each day)
$800pp / $700pp for groups of 3 or more