The Annual Bryce Canyon Society Forum: W. Edwards Deming in the 21st Century – In Search of Excellence | 1 Day | April 2019
Presented by The W. Edwards Deming Institute® and Southern Utah University


"People blame their plight on to the government and its leaders, or to management and its leaders. They may be correct. But will change in leadership bring better living?"
Forum Aim
Start your Deming transformation! Experience incredible opportunities to create joy in your work and life, resulting in lasting success – however you define it. 
What To Expect
You'll hear from Deming experts on the fundamentals of the Deming Philosophy, as well as the relevance and application of Deming in today's complex world. You'll network with leaders from a variety of industries and sectors who are dedicated to driving out fear and harnessing the power of genuine collaboration. Whether you are a long-time Deming enthusiast or new to the community, this Forum is for you! Check out our full Forum Schedule for details.
Speakers & Facilitators
Facilitators
Bill Bellows, Ph.D.
President, InThinking Services, Inc.
Bill is on the Advisory Council of The Deming Institute, where he also served as Deputy Director for nearly three years and a board member for 12 years. He chairs the Deming Medal Committee for ASQ and is an editorial board and columnist for the UK's Lean Management Journal. Bill served as an Associate (Technical) Fellow for Aerojet Rocketdyne for 26 years and is the founding President of the In2:InThinking Network.
Dr. Ravi Roy
The W. Edwards Deming Institute®
Ravi is The Deming Institute's inaugural Fellow. He is also Director of the W. Edwards Deming Quality, Innovation & Leadership Incubator (QUIL), and Senior Consultant of Quality of Management in the Department of Aviation at Southern Utah University. (Read More)
Keith Sparkjoy
The W. Edwards Deming Institute®
Keith Sparkjoy is Associate Trustee of The Deming Institute and Vice President of The Sparkjoy Foundation, as well as a lifelong learner with a love for computer programming. Guided by the Deming Philosophy, he helped build an online learning system whose aim was to democratize technology learning. (Read More)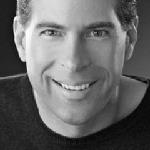 Paul Zak
Center for Neuroeconomics Studies, Claremont Graduate University
Mike Mower
Department of Aviation at Southern Utah University
Mike is the Executive Director and Chief Flight Instructor at the Department of Aviation at Southern Utah University. He started SUU's Aviation program in 2013 with 3 aircraft, 10 instructors, and 2 mechanics.  Today, the program has made Cedar City Regional Airport the 2nd busiest in the State of Utah, adding dozens of aircraft, instructors, and mechanics, hundreds of students, 5 departments, and 3 new degree programs, including a graduate degree. SUU was also the first flight school to ever write, lobby for, and get passed into law new FAA regulations. These achievements could only have been realized through Deming.
Paul Spencer
Second Nature Solutions
Paul is the Managing Partner and founder of Second Nature Solutions, whose mission is to guide small business owners along a path to foster growth, innovation, and joy at work – all with the understanding that each community thrives on the excellence and success of its small businesses. Paul also serves as CIO at Healthii and as Research Fellow at Pomiet, each a co-founded endeavor.
9:00 AM          Welcome (including continental breakfast)
9:30 AM          Opening Remarks, Mike Mower, Executive Director, SUU Aviation and Dr. Ravi Roy,  Director, W. Edwards Deming Quality, Innovation & Leadership Incubator (QUIL)
9:50 AM          Why Deming? Why Now?, Kevin Edwards Cahill, Executive Director, The Deming Institute
10:15 AM        The Trust Factor, Dr. Paul Zak, Neuroeconomist and Author
10:45 AM        Break
11:00 AM        The Deming Philosophy – Part 1 – Lessons of the Beads, Dr. Bill Bellows, Deputy Director, The Deming Institute
12:00 PM         Lunch
1:15 PM           The Deming Philosophy – Part 2 – On Baseball, Bowling Balls, & Teamwork, Dr. Bill Bellows
2:15 PM           Break
2:30 PM           The Deming Philosophy – Part 3 – Organizations as Unusual, Dr. Bill Bellows
3:45 PM           Break
2:30 PM           The Deming Philosophy – Part 4 – In Search of Excellence, Dr. Bill Bellows
4:45 PM           Reflections, Keith Sparkjoy, Associate Trustee, The Deming Institute
5:00 PM           Reception
At A Glance
Wednesday, April 3, 2019
Location
Southern Utah University, Professional Pilot Aviation Program
2410 Aviation Way
Cedar City, UT 84720 USA
What's Included
Continental breakfast, lunch, light snacks, & beverages