Virtual Interactive Online Seminar: Deming Management Method for Owners and Executives
About
Leading With a Systems View – Now in a Series of Virtual Sessions!
As the world adjusts in response to shifting health and safety protocols, we're adapting to continue to deliver our services while protecting participants like you. We're excited to let you know that we've collaborated with Aileron to modify the format of Leading with a Systems View so we can continue this meaningful work virtually. 
Aim
For attendees to understand and begin applying Deming's System of Profound Knowledge to lead and manage their organizations.
Session Description
Dr. Deming said, "a bad system will beat a good person every time". At this seminar you will learn to look at your organization through a new lens; a lens of how to make your system better – and thus get better results. You will gain new knowledge to remove barriers, increase efficiencies, reduce wasted time, boost motivation, and provide better insight into what's really going on in your organization. And, you'll discover how to measure what is (and is not) realistically possible for your organization to achieve.
This seminar explores simple and powerful principles and is appropriate for anyone who manages people or who holds executive responsibility. Topic areas include the four interdependent elements of The Deming System of Profound Knowledge® (a.k.a. The Deming Management Method):
Understanding of and Appreciation for your Organization as a System – How to lead and optimize a system – not destroy it. Foster Respect and Joy in work.
Understanding Variation – Conclusions we can/cannot make from data and observations. Actions to take.
The Theory of Knowledge – Is what we "know" really so? Learning – Improvement – Rational Thinking.
Understanding Psychology – The truth about how humans react and interact. Beliefs – Behaviors – Consequences.
We'll host virtual workshops on Zoom video calls, and will provide workshop materials electronically. Just like our face-to-face workshops, these virtual sessions will be highly interactive; Zoom has many features that empower meaningful dialogue, dynamic communication, and one-on-one connectedness. Through enjoyable and engaging activities, small group breakouts, energetic work sessions, discussions and Q & A, you will gain insights into what is holding you back – and where you can improve effectiveness and cost management, increase productivity, and accelerate development, innovation, and teamwork. Please join us!
Schedule
(Note: This new schedule replaces the initial in-person schedule, originally slated for June 3 – 5, 2020.) 
Virtual workshop sessions to run June through August:
Virtual workshop 1: Tuesday, June 23 from 1:00-4:00 pm ET
Virtual workshop 2: Thursday, June 25 from 1:00-4:00 pm ET
Virtual workshop 3: Wednesday, July 8 from 1:00-4:00 pm ET
Virtual workshop 4: Friday, July 10 from 1:00-4:00 pm ET
Virtual workshop 5: Wednesday, July 15 from 1:00-4:00 pm ET
Virtual workshop 6: Wednesday, July 22 from 1:00-4:00 pm ET
Virtual final peer group: Wednesday, August 5 from 1:00-3:00 pm ET
If you happen to not be able to attend a workshop, don't worry. We'll be recording the workshops and sharing password-protected recordings with participants only. In addition to the recordings, you'll have access to exclusive guest speakers – an addition that's only possible with a virtual schedule – as well as online resources and other content. One of those assets is Dr. Deming's book, The New Economics, which we'll use as a learning asset between sessions.
Registration Information
Cost: $1,100 individual or first person in group, $950 each additional person
Facilitators
Facilitators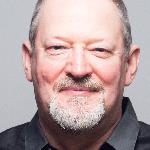 Kelly L. Allan
Kelly Allan is the senior associate of Kelly Allan Associates, Ltd. In 1999, when Peter R. Scholtes (The Team Handbook and The Leader's Handbook) retired, he recruited Kelly to continue his seminars and consulting practice. More recently, Kelly wrote a new chapter for the 3rd Edition of Dr. Deming's seminal book, The New Economics. The chapter explains the relevance of Deming's leadership method, includes case studies, and offers guidance on how to "do Deming."
In 2004, Kelly was one of 12 people selected by The Deming Institute to design and deliver a 2.5-day seminar to capture the essence of Dr. Deming's famous Four-Day Seminars. Kelly's published work has appeared in a variety of journals, including Business First, Fast Company, Personnel Journal, Marketing News, Inc. Magazine, Business Marketing Association News, Harvard Business Review, and The Wall Street Journal. He has been featured in Fast Company, Quality Progress, The Masterful Coaching Field Book, The Knowing-Doing Gap, and Abolishing Performance Appraisals.
Paul Spencer
Second Nature Solutions
Paul is the Managing Partner and founder of Second Nature Solutions, whose mission is to guide small business owners along a path to foster growth, innovation, and joy at work – all with the understanding that each community thrives on the excellence and success of its small businesses. Paul also serves as CIO at Healthii and as Research Fellow at Pomiet, each a co-founded endeavor.
Gina LaRosa Benedict
HR Solutions
Gina is the CEO & Principal Consultant of HR Solutions. She teaches others how the Deming approach is applied in the human resources arena to reduce costs and create a team that plays well together as they increase productivity. She has partnered with companies as small as Dryden Health Insurance and as large as Johnson & Johnson.
About
How can I contact the organizer with any questions?
If you have questions about the 2.5 Day Seminar, please email customerservice@aileron.org or call (937) 669-6500.
What's the cancellation policy?
We require 10 business days notice to cancel and receive a full refund. If the cancellation notice is received 10 business days prior to the event date, the registrant will receive a full refund. If the cancellation occurs within 10 business days of the event date and time, the registration fee will not be refunded.
What's the dress code?
The dress code ranges from business casual to casual. We want everyone to be comfortable.
What's the meal plan?
Lunch is included on all days, with a light continental style breakfast (varies by day) and drinks/coffee throughout the day. Dinner is not included and, depending on your needs, you may desire a more substantial breakfast.
Where can I find travel information?
You can find information about airports, local area hotels and restaurants here: Plan Your Day At Aileron.
At A Glance
Monday, June 22, 2020
through
Tuesday, June 23, 2020
Location
Online (Zoom)
What's Included
Includes facilitated program, Dr. Deming's book "The New Economics" (your choice of Kindle or paperback), and other handouts and materials.