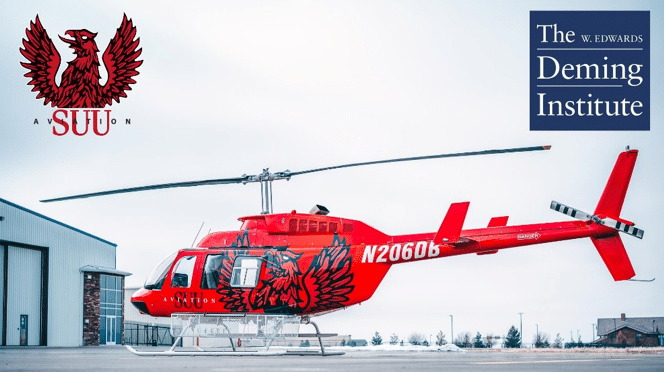 The W. Edwards Deming Quality, Innovation, & Leadership Incubator (QUIL) serves as an experimental laboratory for new ideas and partnerships around the Deming Philosophy. Housed in Southern Utah University's School of Aviation, and founded by Ravi K. Roy, the Institute's inaugural W. Edwards Deming Research Fellow, QUIL facilitates intellectual partnerships with leaders across the private, public, and non-profit sectors to improve organizations and how they function within a larger system.
QUIL offers graduate level, course-based certifications at SUU in Deming's System of Profound Knowledge® through a number of its innovative degree programs, including a Masters in Public Administration, a Masters in Interdisciplinary Studies, and a series of management education tracks in Aviation Science. Through innovative partnership, QUIL helps students stand out in the workforce by empowering them with elevated knowledge of Deming's trademarked profound systems philosophy unavailable at other institutions.
CONTACT
For more information about the program, please contact Dr. Ravi Roy at royr@suu.edu.
LEARN MORE
Deming Today: Aviation Program at Southern Utah University
SUU To Host Two W. Edwards Deming Center Events
Annual Bryce Canyon Society Forum