Deming Leadership Seminar for Executives, Entrepreneurs, and Managers (2.5-day Introduction and Immersion in Columbus, OH)
This event is sold out! Please contact Christina Dragonetti at christina@deming.org to join the waiting list.
"Deming is even more relevant than ever because it provides a solid, proven foundation for management that works better than any other – and does so in a world that is even more chaotic, unstable." – Arissa Ho, MSD International
Aim of this seminar
In this in-person seminar in Columbus, OH, participants will understand and begin applying Deming's System of Profound Knowledge to lead and manage their organizations by building a culture that results in higher employee engagement and retention, better communications and collaboration, and driving innovation and the resulting growth.
"Our company was such a mess that I was ready to give up. We were managing from crisis-to-crisis. And it just never seemed like I could have the type of business that I wanted, where things worked properly, and our employees were happy, and our customers were happy. I just didn't feel like I was capable of creating that type of company – until I found Deming's approach."
-Fred Warmbier, owner, Finishing Technology
Program
September 27 – 29, 2022
The Vue, Columbus, Ohio
$1,800 per person / $1,600 per person for groups of 3 or more
This deep-dive seminar explores the simple and powerful Deming principles, and is appropriate for everyone in leadership and management positions, in organizations small, medium, growing, or large.
You will learn to look at your organization through a new lens: You will gain new knowledge to lower the friction that hurts profits, to increase efficiencies, reduce wasted time, naturally boost motivation, and provide better insight into what's really going on in your organization. You'll discover how to measure what is (and is not) realistically possible for your organization to achieve, and how to overcome obstacles so you can achieve more.
"Our company owes a huge debt to Dr. Deming's insights about how to lead and operate. Pride and joy in work, client satisfaction, growth, and quality are all high and sustainable."
Travis Timmons, health care entrepreneur and President, Fitness Matters
The seminar will focus on the four aspects of Deming's System of Profound Knowledge for more effective leadership:
Understanding of – and Appreciation for – your Organization as a System – Learn to see your organization as a system to get better results, overcome "silo mentality" and focus on key leverage points for increased throughput, quality, and productivity – all while reducing costs.
Understanding Variation – Discover the conclusions we can and cannot draw from data and observations, and how to quickly take action (or not) when something goes wrong.
The Theory of Knowledge – Is what we "know" really so? Learn two simple tools that lead to better communications, change, and improvement.
Understanding Psychology – Learn insights about how humans want to interact with peers and managers, the impact of fear, and why "carrots-and-sticks management" is counter-productive.
"The System of Profound Knowledge addresses all the major challenges faced in day-to-day management."
– Mike Dai, Bank Operations
The seminar will include lots of:
fun and eye-opening hands-on activities
small group breakouts
energetic work sessions
guest speakers benefiting from using Deming in their organizations now
discussions with Deming experts to get you started on doing Deming the very next day
Come learn what thousands have learned –and discover what is holding you back – and where you can improve effectiveness and culture, reduce costs, increase productivity, and accelerate growth and innovation.
Facilitators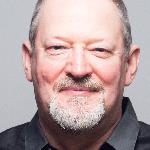 Kelly L. Allan
Kelly Allan and Associates
Kelly Allan is the senior associate of Kelly Allan Associates, Ltd. In 1999, when Peter R. Scholtes (The Team Handbook and The Leader's Handbook) retired, he recruited Kelly to continue his seminars and consulting practice. More recently, Kelly wrote a new chapter for the 3rd Edition of Dr. Deming's seminal book, The New Economics. The chapter explains the relevance of Deming's leadership method, includes case studies, and offers guidance on how to "do Deming."
In 2004, Kelly was one of 12 people selected by The Deming Institute to design and deliver a 2.5-day seminar to capture the essence of Dr. Deming's famous Four-Day Seminars. Kelly's published work has appeared in a variety of journals, including Business First, Fast Company, Personnel Journal, Marketing News, Inc. Magazine, Business Marketing Association News, Harvard Business Review, and The Wall Street Journal. He has been featured in Fast Company, Quality Progress, The Masterful Coaching Field Book, The Knowing-Doing Gap, and Abolishing Performance Appraisals.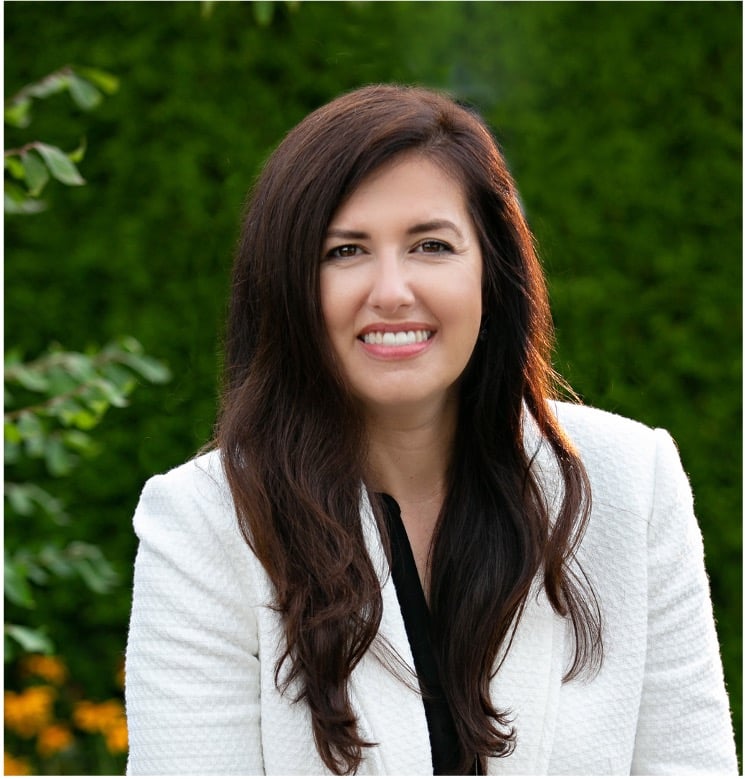 Gina LaRosa Benedict
HR Solutions
Gina began with the Deming Institute by teaching the 2.5-day seminar in 2016, and continues to bring her engaging style to our seminars. Gina is the leader of the Human Resources function for Anchor QEA, an environmental consulting firm. She has been a HR practitioner for over 20 years and continues to speak at universities and industry conferences on the Deming philosophy and the role of HR.
Gina has worked for Fortune 50 companies and with small-to-medium size companies globally for 25 years. Her career has included firms involving consumer products; environmental consulting, engineering, and compliance; insurance, capital equipment manufacturing and sales; and advertising. She has also worked with start-ups, on product launches, and in the non-profit arena, including government. Gina works with executive teams in the areas of organizational structure, communication, leadership, succession, and talent development. She is certified to teach under the Society of Human Resources Management (SHRM) organization. 
Paul Spencer
Second Nature Solutions
Paul Spencer is husband to Mandy and father of two beautiful boys, Ethan and Caleb residing in Cincinnati, Ohio.
He mentors and governs business owners, executives, and employees to think differently about their work through innovation, operational development, and leadership advancement. He has an engaging and personal style that is fun, appreciated, and drives towards outcomes in an expressive and simple manner.
Paul realized while attending the 2.5-day seminar in 2015 that Deming's philosophy is not just about operations but can be universally applied to all aspects of business and life. Since that moment he has embraced Deming's System of Profound Knowledge as an advocate, teacher, and executor.
Paul has been a founding member of multiple organizations and is currently the owner of Second Nature Solutions where he is focused on guiding mid-market, family-owned businesses.
Paul's 25-year career is rooted in leading, building, and deploying custom, multi-million dollar, global enterprise business application systems. During his career he has deployed 40-50 enterprise projects across many different industries: airlines, insurance, health care, consumer packaged goods, major league sports, energy oil & gas, automotive, municipal government & DoD, and professional services payroll, HR, finance. During that time, he had the luxury to experience business and industry markets through many different organizations and cultures, easily touching thousands of people, multiple dozens of executives, and owners.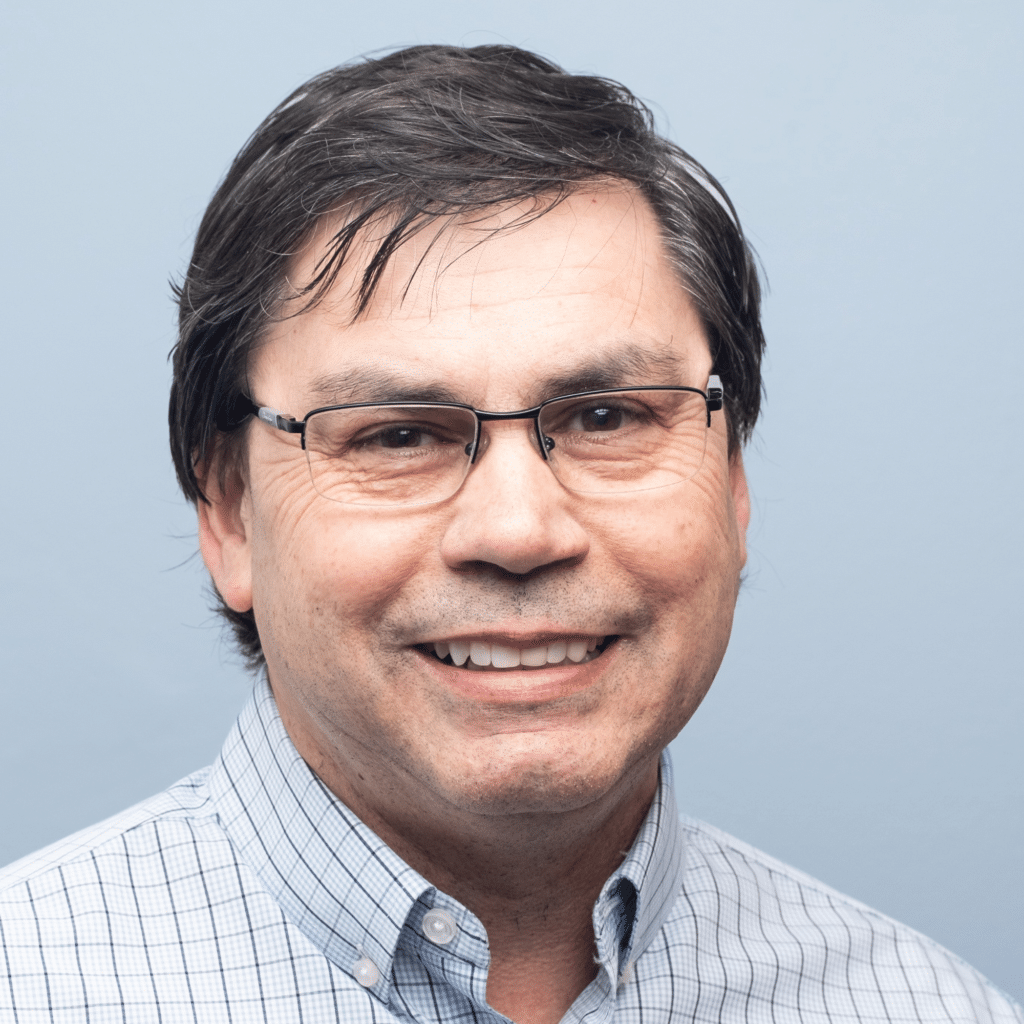 Bill Soller
Corporate Advantage Network, LLC
Bill is the principal of Corporate Advantage Network, LLC.  He utilizes Deming's System of Profound Knowledge along with the technical quality tools to assist organizations in their journey of continual improvement. He has coached and improved many types and sizes of organizations over several decades.
Bill has been a principal process engineer for weather satellites (ITT Aerospace with NASA), missile guidance systems (Hughes Aircraft for the Army), high-end computer servers design and manufacturing (Tech Data), food manufacturing (Kroger), heavy truck manufacturing (Core Molding) and for a variety of other industries and for companies – including Small to Medium Enterprises.
He has extensive Lean Six Sigma, Quality Management Systems (ISO 9001, IATF 16949, ISO 14001, ISO 13485, AS9100), Process Engineering, and Supply Chain Management experience.  He received his Bachelor of Science degree in Electronics Engineering from the DeVry Institute of Technology in Columbus, Ohio. He is a Lean Six Sigma Master Black Belt and a Senior Member/Chair for the Columbus, Ohio Section of the American Society for Quality (ASQ).  Bill also holds certifications from ASQ as a Certified Quality Engineer, Certified Quality Auditor, and Certified Manager of Quality/Organizational Excellence.
Over the years, Bill has been involved in his children's sports as a coach or club president and enjoys volunteering at local charities. His passion is mentoring and coaching the employees of organizations and helping them improve their professional development.
Dennis Sergent
Sergent Results Group
Dennis Sergent is President and Principal Consultant with the Sergent Results Group (SRG). In this role, he integrates the efforts of a team of contractors to a common aim: serving customers and clients with quality consulting, learning, and coaching.
Dennis has over 20 years of knowledge with experience in delivering operations leadership, consulting, and learning programs in manufacturing, service, education, non-profit, and governmental economic sectors.  He has considerable knowledge and expertise from his work with companies and organizations like Accu-Tool, America By Rail, Ameritraining, AT&T, Chemical Bank, Cisco Systems, Dayton Defense, Michigan Department of Health & Human Services, Michigan Good Government, Southwest Bell Corporation, Speedway, and numerous others.
He's published several research papers, has delivered hundreds of keynotes, and learning workshops, and his "The Science of Improvement – A Guide to Continual Quality Improvement (CQI)" is in its 7th edition.  He teaches the 12-week curriculum from it 2-3 times a year.
Dennis has also volunteered at the Northern Illinois Food Bank, the Midland Lions Club, and has served on the boards of Dayton Defense, was chair of the Capital Quality Initiative, and chair of the Michigan Lean Consortium, where he remains as a Board Advisor.
Kat Vanden Heuvel
KVH Strategies
Kat comes to The Deming Institute with 20 years of experience in the non-profit sector. Her love for program development, staff engagement, organizational change and designing effective infrastructures for organizations naturally led her to engage with The Institute.  Kat attended a number of Deming Institute seminars and was instrumental in bringing Deming learning opportunities to her local community.
In 2018, Kat opened KVH Strategies, a facilitation company that helps groups think better together. Prior to starting her own business, she was Executive Director of the Sawtooth Botanical Garden in Sun Valley, Idaho. She has also worked with other non-profits around the country such as YMCA of the Rockies, YMCA of Greater Charlotte, The Hunger Coalition, and Wild Gift.  Kat's natural love for working with people and helping create positive change is evident in her energetic approach to everything she does, wherever she goes.
While originally from Wisconsin (oh-yah, a Packer fan), she now lives in Idaho with her husband, Dan, and children, Tripp and Seneca. Kat takes full advantage of the beautiful outdoor surroundings while hiking, whitewater rafting, camping, and skiing.
Curriculum
Overview of 2.5-day Seminar Curriculum
For more details, including a day-by-day breakdown of topics and outcomes, click here to download the complete overview.
Why Deming?
Guided by Dr. Deming's System of Profound Knowledge and the 14 Points for Management, the Deming Philosophy reveals hidden barriers to collaboration, resulting in improved organizational performance and employee motivation. In parallel, the Deming Philosophy provides better insight into what is going on in the organization, thereby revealing the organization's real capabilities – and constraints. Leaders' attention can then focus on innovation, planning, and competitiveness. You may already know about Deming Quality – now take the opportunity to learn and apply Deming-based teamwork and leadership.
What will you learn?
You will learn the quick and easy things leaders can do – and stop doing – to increase productivity, plus the long-term thinking that will help you grow a sustainable organization for the future. Dr. Deming's comprehensive and internally consistent methods are practical and immediately implementable. Knowing "what to do" is not enough. Learning the "how to do" makes the difference.
You will learn to apply the 4 key elements of Deming-based Management:
1. Understanding how to lead an organization as a SYSTEM, resulting in greater effectiveness and efficiency.
2. Understanding VARIATION helps you to analyze which outcomes and behaviors are caused by the system in which people work – and which are not. This concept is a game-changer for profitability.
3. Understanding how to use PSYCHOLOGY to bring out the intrinsic motivation of your employees rather than trying to manipulate them with incentives and rewards (and punishments).
4. Theory of KNOWLEDGE means a) learning to use a simple technique to improve how people learn, and b) knowing that experience alone not only lacks meaning and usefulness, but it also causes dangerous inconsistencies, erodes purpose, and puts organizations at risk. No other management method includes this essential improvement component, yet it is easy to learn and apply.
Our Method
Dr. Deming strongly believed in asking good questions that start people thinking differently and seeking new knowledge. Dr. Deming's innovative questions (and answers) led to a revolution in how organizations operate. The results are improved effectiveness (doing the right things right) AND efficiency (doing them faster, better, and cheaper). Provocative and practical questions lead to more robust discussions and answers – and to stronger, more prosperous organizations in which owners, leaders, workers, suppliers, customers, and communities benefit.
Questions about quality and productivity:
What could we do to improve quality and productivity as we drive down costs? Why wouldn't we want to do that in sensible ways?
Why do leaders think they can improve quality and productivity through quotas, targets and standards? Is it so difficult to see that such things merely create conflicting objectives, cause cheating, and erode trust? Looking at a little data shows they do not improve quality nor reduce costs in sustainable ways.
Don't we have to get better? Why wouldn't we want our suppliers to help us with that? Shouldn't we treat them as partners – and vice versa? What is wrong with win/win?
With a focus on near-term results, is the future part of our system? What business are we in, today? What business will we be in 5 years from now, 10 years from now, etc.?
Questions about leadership and management:
What happens if workers within an organization cooperate with one another rather than competing for internal resources? Wouldn't the organization be more successful?
Is there evidence that cobbling together so-called "management best practices" assures organizational success and longevity?
Do leaders need to add complexity to their already complex jobs? Wouldn't simplicity better help them achieve their aim?
Why are leaders taught to spend so much time on "the numbers" and control when we know spreadsheet data alone will mislead and obscure? What if leaders viewed the data on spreadsheets through a lens of insight with consistent, reliable, repeatable ways to assess the data?
Seminar Outcomes
At the end of the seminar, participants will begin applying key aspects of the Deming Management Method in their organizations, including:
Recognizing how to break down barriers between departments and people to gain the benefits of cooperation, understanding, and clarity.
Knowing what goes into guiding employee behaviors, decisions, and creativity.
Understanding the basic small scale design of PDSA improvement projects focused on customer satisfaction, quality, and efficiency.
Why replacing accepted, but harmful, management practices that manipulate and disrespect employees will increase productivity.
Beginning to create responsibility and joy in work so products and services can be delivered effectively, efficiently, and profitably.
New ideas on applying The Deming Management Method to Sales and Marketing.
Fresh ways to view and interpret spreadsheet and other data more effectively and in less time.
Understanding the harmful impact of a "results only" focus by management and how to improve an organization's ability to get better and better results.
Revealing ways to get better ROI on capital, to make good decisions related to cash flow, and to work their business plan more effectively.
Gaining insight into what data and measures are important to track and study vs. the data and measures that merely add to complexity, create bureaucracy and overhead, waste time and money, and take leaders' eyes off the priorities.Experience creating low cost, rapid return experiments (PDSAs).
In addition, participants will:
Have had hands-on learning experiences, which demonstrate (and make memorable) the main points of the Deming Management Method and the competitive advantages of it.
Recognize the significant opportunities to reduce costs, and increase productivity, growth, and innovation in their own organizations.
Establish the next steps needed to get started on increasing productivity, growth, and innovation in their organizations.
Understand proven leadership practices that lead to greater productivity and competitiveness.
Know new, useful questions to ask of themselves and others.
Know how to remove the 5 Deadly Diseases that cripple and kill organizations –and how to guard against them.
Know how to put the entire organization to work on making progress.
Know how to nourish and unleash the energy and talents of people who want to be peak performers.
For additional curriculum details, including topics by day and outcomes, click here.
Registration Fee
$1,800 per person
$1,600 per person for groups of 3 or more
Cancellation Policy
We require 10 business days' notice to cancel and receive a full refund.  If the cancellation occurs within 10 business days of the event date and time, the registration fee will not be refunded, with the exception of unexpected restrictions due to COVID-19.
At A Glance
Tuesday, September 27, 2022
through
Thursday, September 29, 2022
Location
Vue Columbus
95 Liberty Street
Columbus, OH 43215 United States
What's Included
Two and a half days of instruction and activities with Deming experts
The New Economics, Third Edition by Dr. W. Edwards Deming (Kindle or paperback)
Course handouts and worksheets
Full breakfast, lunch, beverages, and snacks each day
3 months of free access to DemingNEXT online learning program