By John Hunter, author of the Curious Cat Management Improvement Blog.
We have added images to our W. Edwards Deming quote web site.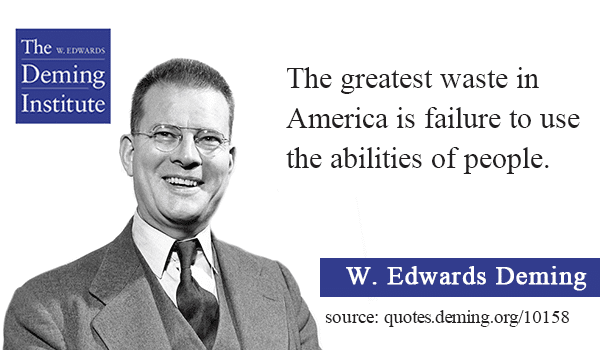 Each quote has two image styles to chose from. And the images include a link to the page on our web site that provides context for the quote along with links to additional information about the quote within the context of Deming's ideas on management.

The quote page includes buttons to post the image to Twitter or Facebook.
Related: Find Quotes by W. Edwards Deming (including the source) – Deming Library Video with Dr. Deming Discussing the 14 Points