By John Hunter, founder of CuriousCat.com.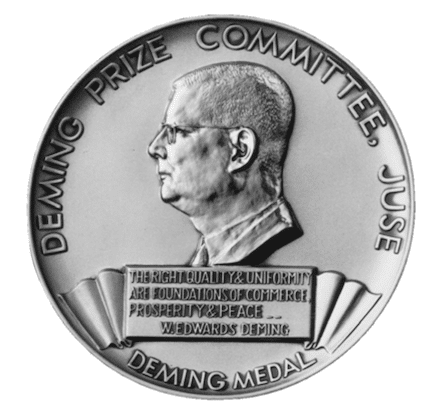 The Union of Japanese Scientists and Engineers (JUSE) has announced the 2016 Deming Prize winners.
Three companies were awarded the Deming Prize this year:
Here is a blog post on a 2006 visit to the Toyota Motor Kyushu plant by Mike Wroblewski (read the comments on the post also).
Since 2000 organizations based in India have received the most Deming Prizes; Japan is second, and Thailand is third.
Distribution of winning organizations since 2000 (including prizes for 2016)
India – 22
Japan – 16
Thailand – 12
China – 2
USA – 2
Singapore – 1
Taiwan – 1
2016 Deming Prize for Individuals
Naotake Okubo, Executive Advisor, Sekisui Chemical
Related: 2015 Deming Prize Winners – 2013 Deming Prize Winners – Deming Prizes for 2011 go to Companies Based in India, Taiwan and Thailand