Guest post by John Hunter, author of Management Matters: Building Enterprise Capability.
The Union of Japanese Scientists and Engineers (JUSE) has announced the 2020 Deming Prize winners.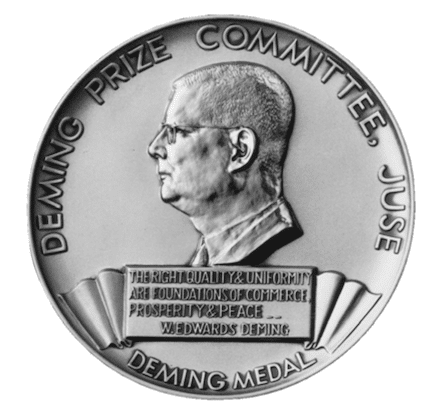 One of the good aspects about how the Deming Prize is managed is that each year it is awarded to those found worthy. There are no minimum or maximum number of awards to be given each year. This year only 1 organization received the Deming Prize (in 2019 5 companies did).
Since 2000, organizations based in India have received the most Deming Prizes (Japan is second and Thailand is third).
Distribution of winning organizations since 2000 (including prizes for 2020):
India – 32
Japan – 21
Thailand – 12
China – 3
USA – 2
Indonesia – 1
Singapore – 1
Taiwan – 1
2020 Deming Prize for Individuals:
Mr. Shinichi Sasaki – Former Executive Vice President, Toyota Motor Corporation
President and CEO, Union of Japanese Scientists and Engineers
No Deming Grand Prizes were award in 2020. An organization may apply for the Deming Grand Prize three years or more after it has received the Deming Prize.
Learn More
Related: 2020 Deming Prize application guide – 2019 Deming Prize Winners – 2014 Deming Prize Winners