By John Hunter, author of the Curious Cat Management Improvement Blog.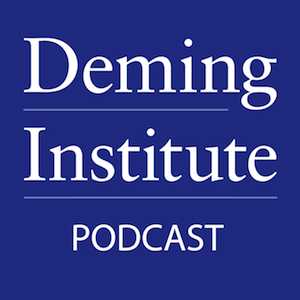 In this episode of The W. Edward Deming Institute Podcast Tripp Babbitt interviews Kelly Allan. Kelly serves on the advisory board of the Institute and is the senior associate of Kelly Allan Associates.
Kelly discusses the 2 1/2 day seminar and the current activities of the Institute in podcast episode number two (download).
Some of the highlights of the recent activity that Kelly mentions:
Deming seminars in the far east and in the USA
The Deming Files – articles published in partnership with the Process Excellence Network
And of course this podcast series is another new initiative of The W. Edwards Deming Institute. Throughout the podcast Kelly also touches on various aspects of the Deming management method.
Subscribe to the Deming podcasts via rss or iTunes.
Related: Podcast with Kelly Allan on Dr. Deming and Peter Scholtes – Kelly's book review of The Essential Deming – Deming Seminar in Hong Kong, 12 to 14 June 2014
We have created a new Twitter account specifically for the podcasts @DemingPodcast.