By John Hunter, founder of CuriousCat.com.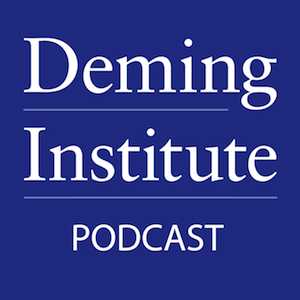 In this episode of The W. Edward Deming Institute Podcast (download) Tripp Babbitt interviews Dan Robertson. Dan serves on the advisory board of The W. Edwards Deming Institute and is the co-chair of the 2014 Deming Institute Fall Conference. Dan co-authored Deming's Profound Changes with Kenneth Delavigne.
In discussing his experience at HP applying Deming's management ideas his talked about the value of expanding the scope of those tasked with exploring customer issues, Dan noted:
Designers interacting with customers would give them new insights for products in the future
We really don't take advantage of the energy, innovation and creativity available in the workforce… there are indications that that thinking is changing but Deming brought that thinking to us a long time ago and it has taken a long time to get the little bit farther we are [in using the full capabilities of all employees].
I agree with comments by Dan that the advice in Deming's Profound Changes is just as valuable today as when it was published in 1993. The practice of management has improved some, but not a huge amount. The ideas in the book have not been overturned by changes since it was published. Manager's need to learn and apply those ideas today, just as they did in 1993.
Dan also discussed the 2014 Deming Institute Fall Conference to be held October 16-19, 2014 in Los Angeles, California.
Subscribe to the Deming podcasts via rss or iTunes.
Related: Podcast with Kelly Allan on Dr. Deming and Peter Scholtes – Respect for Employees, Don't Waste the Ability of People – Interview with Masaaki Imai