By John Hunter, founder of CuriousCat.com.
Our new website is now live. The site has a completely new design and lots of new content, photos and videos. We hope you like the new site. Please share your thoughts on the new site by adding a comment here.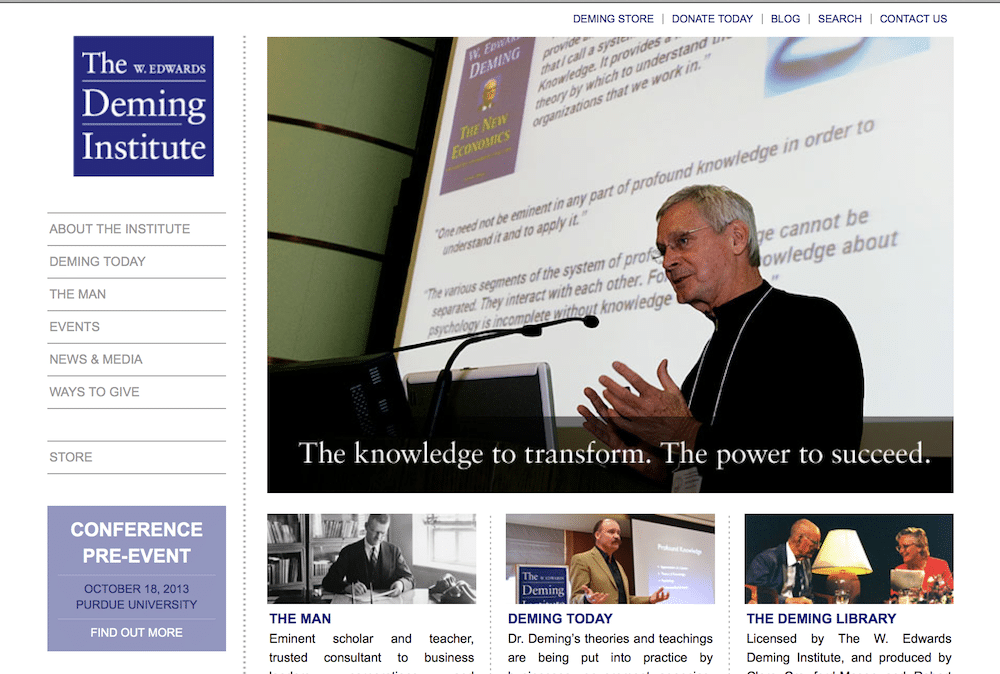 Some of my favorite content on the new site include the articles, photos, videos, timeline and short descriptions of some of Dr. Deming's most famous ideas.
The Theories & Teachings section provides details on the: System of Profound Knowledge® (SoPK), 14 points for the transformation of management, seven deadly diseases, PDSA cycle, red bead experiment and the funnel experiment. Each includes a video of Dr. Deming talking about the ideas.
The new site provides more than 60 articles authored by W. Edwards Deming for download. Articles available online include: On the distinction between enumerative and analytic surveys, On the Teaching of Statistical Principles and Techniques to People in Industry, On the use of theory and Transformation of Western Style of Management
Related: Podcast Discussing Dr. Deming's Ideas, The Deming Institute and Toyota – The W. Edwards Deming Institute Blog – The Essential Deming Edited by Joyce Orsini