In 2015 the annual International Deming Research Seminar moved to Georgetown University in Washington DC from the long time home at Fordham University in New York City. A previous post provides 10 lessons Mike Stoecklein learned at the seminar. This post provides a glimpse of the seminar through photos taken by Judy Cahill.
I like how many people in this photo are engaged in conversation at the Deming Research Seminar. It captures a sense of the interesting discussions that took place at the seminar.
Dileep Thatte, NIST (USA) and Amber Gocken, Codebyts (Australia) enjoy a break at the seminar.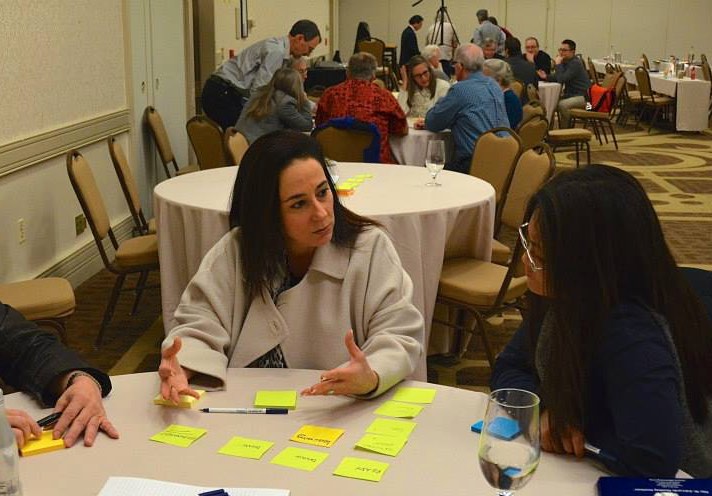 Attendees participating in "Lean Coffee" discussions at their tables.
2 more attendees enjoying their time at the seminar. See more photos from the seminar.
Related: Photos of 2013 International Deming Research Seminar – Photos from the 2014 Annual Deming Institute Conference – W. Edwards Deming Photo Gallery