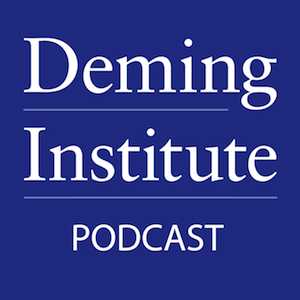 In this episode of The W. Edward Deming Institute Podcast (download) Bill Bellows discusses Genichi Taguchi, Ackoff, Deming and the efforts to use their idea to improve organizations. Bill is Associate Fellow in the InThinking Network at Aerojet Rocketdyne. Bill also serves as a board member of the W. Edwards Deming Institute.
Quote from the podcast by Bill Bellows:
If I wanted to advance Dr. Taguchi's work in my day to day efforts I needed to really absorb Dr. Deming's work.
…
By and large the application of Dr. Taguchi's work [in our organization] were to things that were broken… We want to get into the domain of good to better to better, were in the domain of broken to good.
Subscribe to the Deming podcasts via RSS or iTunes.
Related: How Did We Do on the Test – Bill's presentation at the 2012 Deming Institute annual conference. – Dr. Deming "If there were a fire here in this building and somehow we put it out that is not improvement, that is putting out fires."