By John Hunter, author of the Curious Cat Management Improvement Blog.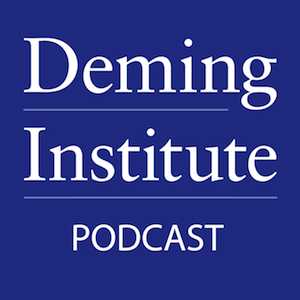 In this episode of The W. Edward Deming Institute Podcast, Tripp Babbitt interviews David Langford. David serves on the advisory board of the Institute and is the CEO and founder of Langford International.
David discusses using Deming's ideas to improve the education system in this edition of the Deming Institute podcast series (download).
You can view the content David mentions in the podcast from the Quality or Else documentary, which closes with a discussion of the work at Mount Edgecumbe High School in Sitka, Alaska.
Subscribe to the Deming podcasts via rss or iTunes.
Related: Change has to Start from the Top, Webcast with David Langford – Attributing Fault to the Person Without Considering the System – Dr. Deming Video: A Theory of a System for Educators and Managers – The Education System
We have a Twitter account specifically for the podcasts @DemingPodcast.