Guest post by John Hunter, author of the Curious Cat Management Improvement Blog (since 2004).
This is the sixth post in our Deming on Management series. This series provides resources for those interested in learning more about particular topics related to W. Edwards Deming's ideas. View our previous Deming on Management posts, including: Appreciation for a System, the PDSA Cycle, and Psychology.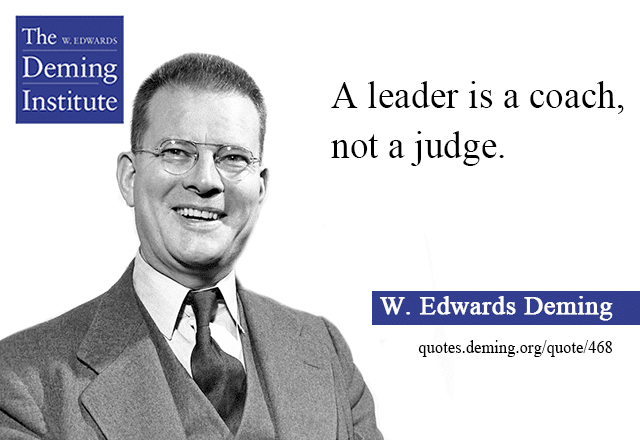 For Deming, instituting leadership meant creating management systems that allowed people to take pride in their work and that was consistent with the principles he expressed (understanding the organization as a system, understanding variation, etc.). That system allows the organization to be successful by providing for the needs of the employees, delighting customers, and meeting the needs of other stakeholders. This system had to be led with an understanding of the interactions between the interrelated components.
Please read my previous post on one of Deming's 14 points, Institute Leadership, for a good overview of leadership from the Deming perspective.
Blog posts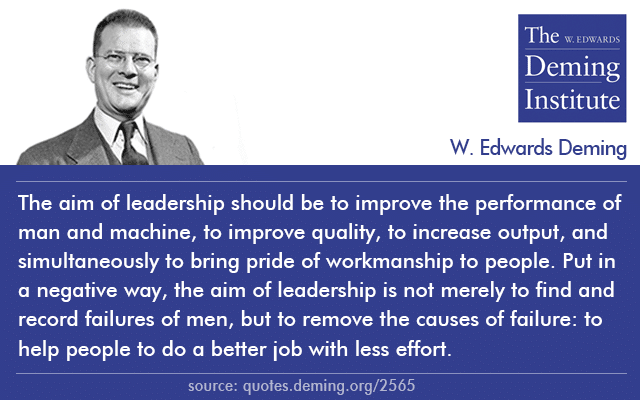 Books
Webcasts
Articles
Also see: quotes on leadership by W. Edwards Deming
WANT MORE?
Please sign up for our mailing list for the latest Deming news, updates, and event announcements.