We are excited to announce that after nearly a year, our podcast has returned. The AIM of the podcast is to bring Deming community folks with vast experience and knowledge into conversations about the practical application of the Deming philosophy today.
Our new host is Andrew Stotz.
Andrew has been learning and practicing Deming for more than 30 years, and we are delighted that he has joined our team.
Andrew's enthusiasm and dedication to Deming are inspiring. Because he lives in Bangkok, Thailand, many of his interviews are conducted late at night, but you'd never know it from his positive energy and engaging style. For those who prefer to read or use assistive devices, complete transcripts are available in the show notes and as downloadable PDFs.
DemingNEXT subscribers get early access to our podcast episodes, and the first two episodes are now publicly available (here). Our third episode, "Comparing Deming, Lean, and Six Sigma: Interview with Mustafa Shraim," is available in DemingNEXT and will drop publicly on June 20th. We're also developing a few "special series" podcasts – more on those below.
Episode 1: Interview with Kevin Edwards Cahill
The first episode features an interview with Kevin Cahill, The Deming Institute's Executive Director and Dr. Deming's grandson. Kevin gives us a unique peek into the Deming household. He talks about growing up without knowing that his grandfather was changing the world until the documentary "If Japan Can, Why Can't We?" aired in 1980. He also describes his Deming journey, what happened when he tried to prove his grandfather wrong, and how he ultimately used the Deming philosophy to grow his business exponentially.
Episode 2: Interview with Kelly Allan
In the second episode, "Deming Can Be Easily Understood," Andrew interviews Kelly Allan. Kelly is a long-time Deming practitioner, coach, and Chair of The Deming
Institute Advisory Council. He also facilitates Deming learning events, including the upcoming in-person 2.5-day seminar in Columbus, Ohio (you can find more information here.)
Andrew and Kelly discuss his experience bringing the Deming philosophy into lots of different companies. So many of the leadership principles Dr. Deming taught have seeped into companies in all industries – though most don't know that their methods originated with Deming. Kelly believes we're reaching a tipping point, where the businesses that survive will be Deming-based, while those who don't embrace the Deming philosophy will fall by the wayside.
Drawing on his years of experience in working directly with businesses implementing Deming, Kelly shares his ideas on how easily anyone can get started on a path of sustainability.
Special series coming soon!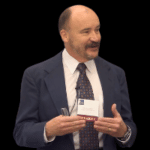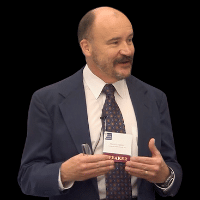 Andrew is working with David P. Langford on a special "Deming in Education" series, where they discuss David's application of Deming in the classroom. The series of shorter episodes are built around the idea of "joy in learning." David offers practical advice for shattering educational norms based on his teaching and school administration experience. For example, he describes how he eliminated the traditional grading system in his classroom and how the change had a tremendous impact on student achievement. The first four episodes in the series are available now for DemingNEXT subscribers.
We are also developing a series on "Deming in HR," and Andrew will continue to interview diverse folks from around the Deming community.
Where can I get the podcast episodes?
Podcast episodes are available at podcast.deming.org or on Google or Apple podcasts. For now, you can expect two episodes per month. Remember to subscribe and share it with your friends and colleagues!