By John Hunter, author of the Curious Cat Management Improvement Blog.
Test your knowledge of Out of the Crisis and The New Economics with crossword puzzles created by Joyce Orsini. Here is the puzzle for chapter 2 of The Out of the Crisis: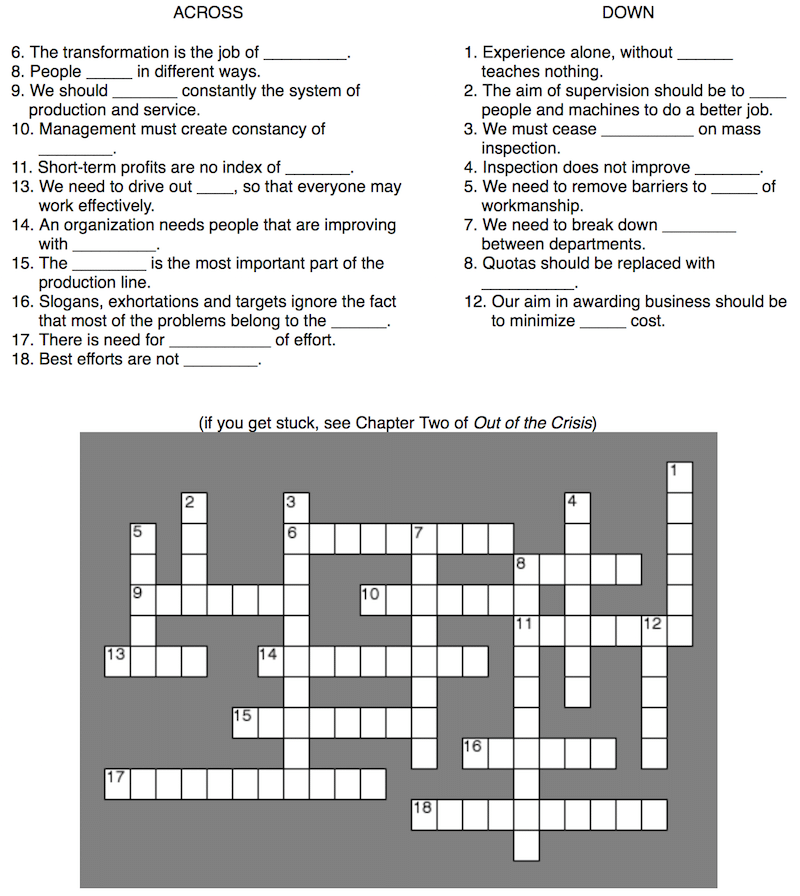 Example questions:
The ________ is the most important part of the production line.
Experience alone, without ______ teaches nothing.
I previously added a post about these crossword puzzles.
See puzzles for every chapter of both books (and also chapter 1 of Sample Design in Business Research) on the Deming Cooperative website.
Joyce was the long time president of The W. Edwards Deming Institute, director of the Deming Scholars program at Fordham University and editor of The Essential Deming.
Related: Leadership Principles of Dr. W. Edwards Deming, Presentation by Joyce Orsini The consumer is the most important point on the production-line – Riding a Bike and the Theory of Knowledge – Experience Teaches Nothing Without Theory