Guest post by John Hunter, founder of CuriousCat.com.
The Union of Japanese Scientists and Engineers (JUSE) has announced the 2021 Deming Prize winners.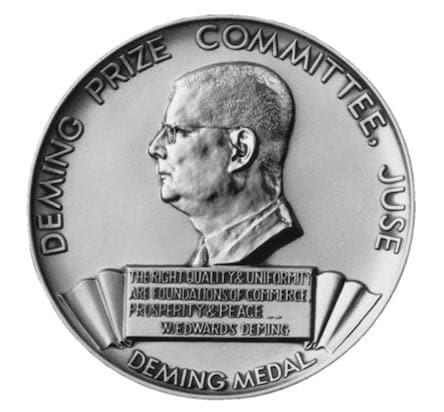 2021 Deming Prize
Toyota Boshoku, Kariya Plant and Unit Production Engineering Center (Japan)
From the 2020 Toyota Boshoku annual report

We are now tackling the challenge of winning the Deming Prize, but our goal is not the prize itself ‒ our aim is to develop members throughout the company, including those in the corporate units, to conduct their daily jobs while upholding the perspective of the customer.
To me, that is the right aim for seeking the Deming Prize: with the aim to use the effort as a way to focus energy on improving the company.
Since 2000, organizations based in India have received the most Deming Prizes (Japan is second and Thailand is third).
Distribution of winning organizations since 2000 (including prize for 2021):
India – 32
Japan – 22
Thailand – 12
China – 3
USA – 2
Indonesia – 1
Singapore – 1
Taiwan – 1
Deming Grand Prize (an organization may apply for the Deming Grand Prize three years or more after it has received the Deming Prize)
OTICS Corporation (Japan)
2021 Deming Prize for Individuals:
Dr. Hiroe Tsubaki
Executive Director, Inter-University Research Institute Corporation Research Organization of Information and Systems
Director-General, The Institute of Statistical Mathematics
Related: 2021 Deming Prize application guide – 2018 Deming Prize Winners – 2013 Deming Prize Winners