Guest post by John Hunter, author of the Curious Cat Management Improvement Blog (since 2004).
This post is part of our Deming on Management series that aims to provide resources to help those transforming their management system to one based on Deming's management ideas.
Many people link Deming's management ideas to only the use of data. While data is important, it is just a part of Deming's System of Profound Knowledge®. The use of data is important to improve as effectively as possible. But knowing how to use data well is key; using data improperly can easily create more harm than benefit.
An understanding of variation is key to using data properly inside organizations: Knowledge of Variation; Variation, So Meaningful Yet So Misunderstood; Understanding Variation; We Need to Understand Variation to Manage Effectively.
Blog posts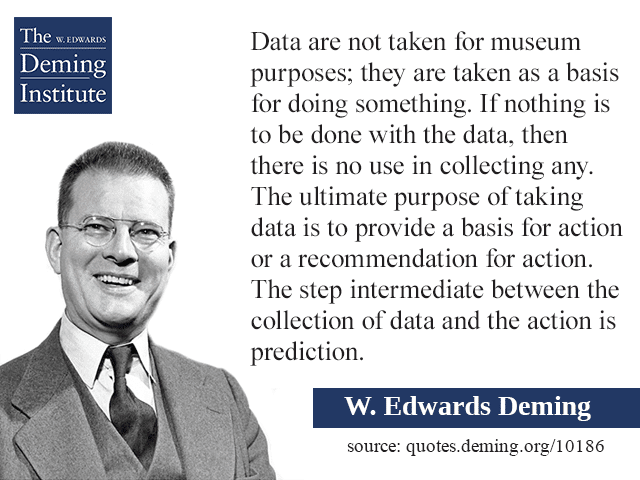 Articles
Books
Webcasts
Podcasts