By John Hunter, founder of CuriousCat.com.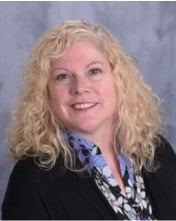 Dr. Lisa Snyder, Superintendent of the Lakeville Public Schools shares how the work of Dr. Deming is influencing her as a superintendent and the rewards and challenges of adopting his philosophies in the latest Deming podcast. Lisa will be speaking at the First Annual Deming in Education Conference (in less than 2 weeks).
Lisa's Deming journey began 23 years ago, when in a new job with a school in Winona, Minnesota, she was sent to listen to Dr. Deming via satellite. The experience had a huge impact on Lisa as she connected Deming's philosophy to her own beliefs, she thought:
This is the framework that public schools are so desperately lacking to be able to become more proactive and less reactive in the way we do our work.
…
One of the things that really resonated was the whole idea of systems thinking versus blaming people. Many organizations, including public schools, tend to evaluate and blame, at a very high level. So if something is not going right, it must be the student's fault or the teacher's fault, or maybe its the parent's fault or the teacher-before-me's fault. But there is always this blame game going on.
Lisa found Deming's proposal to instead look at systemic explanation for poor results was very powerful concept. This mindset change focused efforts on fixing systems. And that leads to better results. The all too common blame tactics rarely result in changes that improve results.
Lisa discusses how different implementation of plans are today, with a continual improvement and systems thinking understanding. One of the big differences is that plans are evaluated while they are being implemented. They don't wait for the end of the year to evaluate how things are going. They evaluate all during the year and make adjustments as necessary.
She doesn't mention it specifically in the podcast, but essentially they are using in-process measures and gathering feedback to learn quickly and adjust as needed.
The biggest challenge that really flies in the face of the Deming philosophy is the teacher evaluation system in Minnesota.
Trying to reconcile that problem while using effective collaborative continual improvement strategies that view the organization as a system is challenging. But the performance evaluation of teachers is one of the challenges they have to cope with, it is a reality of their current system.
The school has applied for a state program that allows school districts to create innovation zones that can allow them to be exempted from certain state requirements. That may allow them to more easily adopt better management practices going forward. One of the things they are moving toward are more job focused learning for students and incorporating job based learning in addition to classroom based learning.
Subscribe to the RSS feed for the Deming Institute podcast series.
Related: Monta Akin on The 20 Year Deming Journey at the Leander, Texas Independent School District – Improving Student Achievement at the Urbandale Community School District – How Did We Do on the Test? – Problems With Student Evaluations as Measures of Teacher Performance