By John Hunter, author of the Curious Cat Management Improvement Blog (since 2004).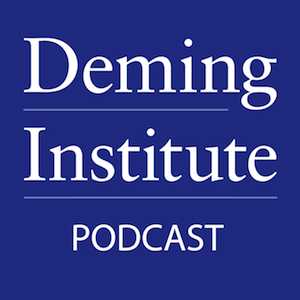 This podcast (download) features Dick Steele, Founder and Chairman of Peaker Services and member of The Deming Institute Board of Trustees. Dick discusses his company's transformation and their continuing application of the Deming philosophy.
Peaker Services remanufactures locomotive engines and designs electrical control systems for large power applications.
Dick shares how attending a Dr. Deming's 4-day seminar in 1988 led to the company dropping performance appraisals the following week.
On a personal note, I think one of Dick's smartest decisions was to hire Ian Bradbury as the CEO (when Dick stepped down as CEO while remaining as the chairman). Ian is still the CEO. See some clips of Ian presenting at the Deming Institute conference: Deming 101 with Ian Bradbury, Deming 101: Theory of Knowledge and the PDSA Improvement and Learning Cycle, Knowledge About Variation and Deming 101: Understanding Systems.
Some examples of decisions Dick made with an understanding that much of what is important cannot be measured (and the benefits of making the changes cannot be measured). First, as mentioned they eliminated performance appraisal.
We did institute a scholarship program where every person in the company has a $7,000 scholarship every year to use pretty much as they wish…

If an employee has an idea for an improvement he is pre-authorized to spend $2,500 of company money to make that improvement.
Related: Improving Problem Solving – Baking Apple Pies Using the Deming Management System – Manage what you can't measure