By John Hunter, founder of CuriousCat.com.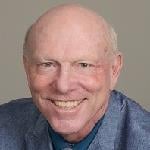 Listen to the Deming Institute Podcast with Tim Higgins, Quality Engineer for NASA and President of the In2:InThinking Network (download podcast). Also see our recent post on Tim's presentation at our last annual conference: Curiosity, Learning, Knowledge, and Improvement with Tim Higgins.
When I read The New Economics lightbulbs started going on, some understanding of why we are in the mess we are in, and with Deming's help figuring out what we can do to get out of it.
…
As I read Deming what I found is that each time I read some of his words and started looking through it I learned something I hadn't seen the first time through.
Tim talked about the book discussion groups (example announcement for a previous session) that he has offered on The New Economics and Out of the Crisis and how much he learned by leading those efforts. The learning is not easy to grasp in just one reading. The discussions enhance what you can learn from the books.
Related: Jim Benson on Applying Deming's Ideas to Knowledge Work (Deming Podcast) – Peter Scholtes on Managing People and Motivation – Build an Environment Where Intrinsic Motivation Flourishes – 94% Belongs to the System